Lynann helps organizations align business strategies with targeted communications efforts and audience engagement techniques that influence behavior and inspire action. 
Here is a sampling of the services she provides:
Develops strategic communications campaigns
Aligns innovation-for-development (I4D) efforts with targeted business strategies
Defines/leverages stakeholder influence models – inside and outside the organization
Guides partner engagement strategies among the NGO community, global technology companies,
and public sector agencies
Establishes thought leadership initiatives and executive positioning programs
Drives brand stewardship and reputation management
Shapes messaging and stories that inspire and engage
Creates corporate social responsibility campaigns
Drives overall program development and management
Supports leadership development to maximize program success
Engages with your audiences to produce digital stories of real people and real solutions
At the heart of every communications campaign is a compelling story.  One that touches the hearts and minds of its readers.  A story that clarifies your vision, engages your audiences, and inspires them to act on your behalf.  But in today's world of ubiquitous social media, it's not enough to tell your story.  You must shape it, show it, Tweet it, Friend it, and influence readers to share it with others.
---
What Is Digital Storytelling?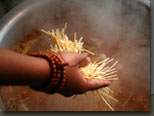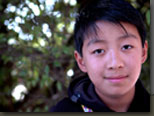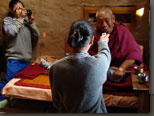 Digital stories are mini documentaries told in human terms and distributed digitally. Some are professionally produced and packaged. Others take a simpler approach.
As a volunteer trainer and mentor, Lynann worked with Tibetan youth in Dharamsala, India to produce digital stories portraying their culture. The kids, age 8-15, produced three documentaries in two weeks, using cell phones, rudimentary cameras and basic technology that allowed them to learn storytelling and build computer skills, while leveraging a medium to preserve their culture.